Q 1. Connect
Q 2. Which is the oldest stock exchange in the world?
Q 3. Name the 2011 children's movie which was the first Hindi movie to be shot using a still digital camera. It was shot using the Canon EOS 7D. It was entirely shot in natural light. By the way it was also used to shoot some sequences in 'The Avengers'.
Q 4. This gentleman's striking resemblance to an extra in the film Andaz Apna Apna, led to fans guessing that he had made a special appearance in the movie. A screen grab from the movie, which bore uncanny resemblance to him went viral on social media; leading him to tweet this. Who are we talking about?
Q 5. This book is on the #2 spot on Amazon's Political Science bestseller list. It's been some 70 years after it was 1st published.
Most people think that the success of this book on Amazon to the fact, that its not a book that you would like to be seen reading in public.
It is a little known fact that this book funded the lifestyle of its author, inflation adjusted this book earned ~$152M USD for the author during his lifetime.
Post his death, none of his relatives wanted to have anything to do with the royalties received from his book, next in line were various charities, again none of which wanted any share of the royalties. Finally the proceeds of the royalty were grudgingly accepted by his home state, and given to a charitable cause.
This is all set to expire on April 30th 2015, when the rights of this book become public domain. Which book?
Q 6. "Havana. Harlem. Haryana. There is a thread that runs through these centres of excellence in X. They are places where young boys can choose a career in crime if they want to, and they often do. Or, turn to X."
This is Shamya Dasgupta, talking about something in his book 'Bhiwani Junction'. What is X?
Q 7. Shown below is the list of VVIPs exempted from security checks at airports in India. What is blanked out in the image below?
Q 8. Identify the person with Mahatma Gandhi
Q 9. Which company ranks 1st in the Fortune 500 list?
Q 10. ____________ started operations as "Dandekar & Co." with "Horse Brand" Ink powders and tablets in 1931(Headquarter: Mumbai), and shortly started producing ink for fountain pens. It was incorporated as a private company in 1946, and was converted into a public limited company in 1988.
In May 2011, Japanese stationery major Kokuyo S&T, acquired a 50.74 per cent stake.
It is the market leader in producing artist materials including watercolor, oil paints, pastels, acrylics, inks, pencils etc. for both artists and students. Its fountain pens are also known for their quality outside India.
Which company?
Answers
Ans 1. All these covers have the letter M of TIME depicted as "devil horns" by adjusting the portraits of these personalities who were accused to be "evil" in one way or the other.
Ans 2.The Amsterdam Stock Exchange is considered the oldest in the world. It was established in 1602 by the Dutch East India Company(Verenigde Oostindische Compagnie, or "VOC") for dealings in its printed stocks and bonds.
Ans 3. Stanley ka Dabba – a low budget but highly successful film directed by Amol Gupte who also directed Taare Zameen Par.
Ans 4. Shashi Tharoor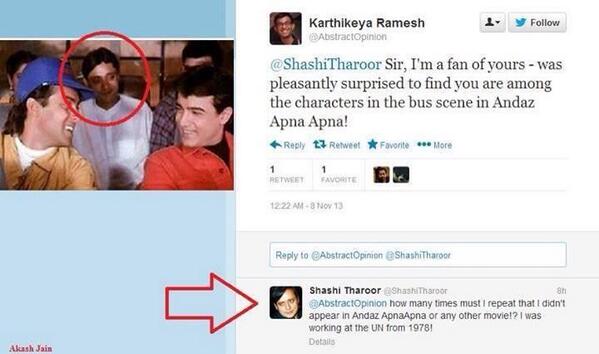 Ans 5. Mein Kampf (My Struggle) of Adolf Hitler
Ans 6. 4/5 boxers who represented India at the 2008 Olympics came from Bhiwani. Vijender Singh went on to win bronze.
Ans 7. Robert Vadra (His name is recently removed from the VVIP list.)
Ans 8. Charlie Chaplin
Here's one of his pictures with Albert Einstein
Ans 9. Walmart
Ans 10. Camlin
Happy Reading!!
Team CareerShapers!!