Q 1. In old Iranian houses there used to be two different knockers on the door as shown in the image below.
Why two different types of knockers?
Q 2. For a long time, in Bangladesh there was an unusual restriction on the motor-cycles. People were not allowed to own motor-cycles with more than 125cc engine. After few years Bajaj entered the market with Pulsar-150cc and they tackled this problem by directly approaching the root of the problem.
The government has changed the limit from 125cc to 150cc today. What was the reason for the ban?
Q 3. This non-functional watch which shows time as 17 minutes past 5 can be found at Tees January Lane in a museum at New Delhi. It shows the time of a significant event in Indian history. Which sad historical event?
Q 4. Identify
He started his career from selling out pickles in the name of 'Priya'.
He is the chairman of Dolphin group of hotels in Andhra Pradesh.
Some of the companies owned by him include Margadarsi Chit Fund, Eenadu, ETV and Ushakiron Movies.
Q 5. Pravasi Bharatiya Divas is celebrated in India on 9 January each year to mark the contribution of the overseas Indian community to the development of India.
13th Pravasi Bharatiya Divas is being celebrated in Gandhinagar, Gujarat.
What is the historical significance of 9th January which qualifies it to be selected as the day to be declared as Pravasi Bharatiya Divas?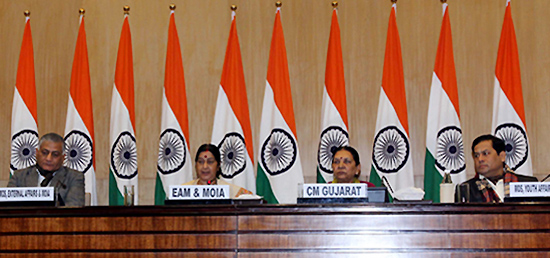 Q 6. Which among the following is the world's largest company by market capitalization?
a. Google    b. Walmart    c. Microsoft    d. Apple
Q 7. Logo of ________________?
Q 8. What is the name of India's first aircraft carrier which has slipped into history as scrapping of the same has set-in?
It was built by Cochin Shipyard Limited for the Indian Navy. The motto of the ship is जयेम सं युधि स्पृध: (Jayema Sam Yudhi Spardhah) in Sanskrit, which is taken from Rig Veda 1.8.3 and means 'I defeat those who dare to fight with me'.
Q 9. Lokpal is an ombudsman (legal representative) in India. It has jurisdiction over all Members of Parliament and central government employees in cases of corruption. It was formed in 2013 after passing of The Lokpal and Lokayuktas Act, 2013 with amendments in parliament, following movement lead by Anna Hazare. It has counterpart in all the states of India called Lokayuktas.
Who coined the term Lokpal?
Q 10. Which among the following stock exchanges is largest in the world in terms of number of firms listed with it?
a. Bombay Stock Exchange
b. New York Stock Exchange
c. Shanghai Stock Exchange
d. Tokyo Stock Exchange
 (Scroll Down for Answers)
Answers
Ans 1. Two different types of knockers used to produce different sound and were used to identify whether the guest is male or female. So that women can veil themselves properly in the case of male guest and open the door in case the guest was female.
Ans 2. Bangladesh police was using bikes with 125cc engine and hence you cannot own a bike with a higher power. Higher power bike with offenders/criminals could lead to an unsuccessful chase by the police.
Ans 3. Assassination of Mahatma Gandhi.
Ans 4. Ramoji Rao – Owner of Ramoji Film City in Hyderabad
Ans 5. Mahatma Gandhi returned from South Africa on 9th January, 1915. Moreover, 2015 marks the 100th year of his return.
Ans 6. Apple
Ans 7. INTERPOL
Ans 8. INS Vikrant
Ans 9. L.M. Singhvi – He was an Indian jurist, parliamentarian, constitutional expert, scholar, and distinguished diplomat.
L.M. Singhvi (Image Courtesy: wikipedia.org)
His son Abhishek Manu Singhvi is a member of Parliament in Rajya Sabha representing Rajasthan.
Ans 10. Bombay Stock Exchange
Happy Reading!!
Team CareerShapers!!